By Barbara Noe Kennedy
If you want to break into travel writing, you don't need to travel far and wide for that amazing story. Think about what place you know best—where you live! You have the inside scoop on what happens in your location, including museum, hotel, and restaurant openings, under-the-radar things to see and do, what plants bloom and birds arrive when, fun angles that only locals know. Whether it's a metropolis or tiny village in the middle of the countryside, you'll find plenty of stories to tell (and sell).
Probably half of the travel stories I write are about Washington, D.C. Why? Because I live and breathe it, I'm an expert. For example, I've written about kayaking on the Potomac River, where to find cherry blossoms beyond the Tidal Basin, and the amazing story of the boundary stones, which are the first federal monuments. I've written about the tulip library (right near the famous cherry blossoms), the children's museum, and the partial reopening of the National Air and Space Museum.
These are all story ideas that I stumbled across just chatting with friends, walking around town, reading local magazines and newspapers, and keeping attuned to tourism board updates. And some were assigned to me because some editors know I live here and write about it.
What can you write about?
Here are some tips to brainstorm your own travel story ideas about where you live:
Tourism Boards. Get friendly with your local tourism board, whether it covers your city or region or state. Their websites have journalist resources, including story ideas and local trends, and they oftentimes organize annual meetings to provide journalists with trend updates. Get on their newsletter list for updates.
Your Out-of-Town Guests. When friends or family visit from out of town, what do you do with them? Where do you take them? What do you want to show off? Are there any story ideas there?
Time Off. Where do you go on your time off? What cool things do you do on the weekends? Are there any new wineries nearby? Are there gorgeous horse trails? Does the historical society offer fun events that you could turn into an article?
The Reputation. What is your homeplace known for? Is it famous for hot chili peppers? If so, are there tours? Are there restaurants using it in special recipes? Or maybe it's known for spring wildflower blooms—which trails are the best? How do you plan a visit? Are there non-hiking ways to see them? People love small towns and scenic drives. Can you play up one of those angles?
Stay alert to what's going on, keep asking the questions, and try to find the not-so-obvious ways to showcase your homeplace. You can become a travel writer in no time, without ever leaving home!
***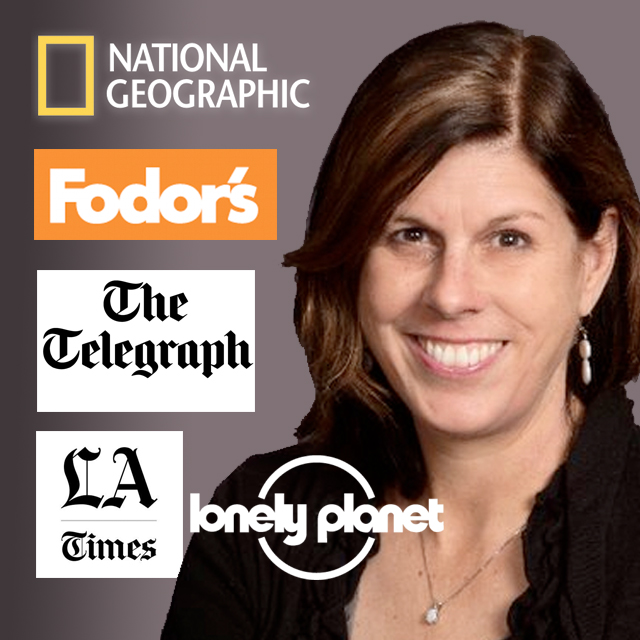 Barbara Noe Kennedy
is a former longtime editor with National Geographic Travel Publishing. She currently works as a fulltime freelance travel writer, with credits including
Fodor's Travel
,
Lonely Planet
,
London Telegraph
,
Los Angeles Times
,
Washington Post
,
National Geographic
,
BBC Travel
,
The Points Guy
, and more. She received a Lowell Thomas travel journalism award for her story "
Taking Stock of General MacArthur's Legacy in Norfolk, Virginia
" in 2022.
Barbara is also a WOW! Women on Writing instructor.
Check out her upcoming live webinar, Travel Writing 101.