Beth Ricanati, MD
is an award-winning author who has built her career around bringing wellness into women's everyday lives, especially moms juggling life and children. She practiced medicine at NY-Presbyterian/Columbia University Medical Center, the Cleveland Clinic, and now at the Venice Family Clinic. She lives in the Los Angeles area with her family and one challah-loving dog.
In this interview, Dorit Sasson chats with Beth about keeping up a mindfulness practice, writing her award-winning memoir/cookbook/self-help book all rolled into one, and balancing life as a physician and writer mama with book promotion and authoring.
If you haven't done so already, check out Beth's award-winning memoir
Braided: A Journey of a Thousand Challahs
.
WOW:

So curious to know how it's been for you to educate both challah and non-challah audiences? By that I mean, how did the book resonate universally?

Beth:

Braided

has resonated with so many diverse individuals: men and women, Jewish and non-Jewish. I have heard from readers who were going through a difficult time and found solace in the book's message to stop, slow down, and take care of oneself. I have heard from readers who have reconnected to their Judaism by making challah, either for the first time or coming back to this ritual after a long time. In addition, I have made challah and shared my story all over the country this past year, with traditional Jewish organizations (think: JCC and synagogues) and more non-traditional venues (think universities and non-profits).

WOW:

Wow! Talk about universal and culinary appeal across audiences. You mention in previous interviews that one of the biggest inspirations for writing Braided was learning how to slow down and be present. Since the book has been published, what have been some of the challenges keeping up a mindfulness practice given that baking challah is just one part of the week?

Beth:

I not only look forward to making challah every Friday, but I have continued to incorporate the lessons that I've learned on these Fridays into my life the rest of the week. In fact, it was these lessons in part that led me to write

Braided

in the first place. I couldn't be the only stressed-out mom on the block, and if what I learned had had such an impact on me, I was hopeful that it would also have an impact on others. The more I incorporated what I was learning from making challah into my daily life, the more aware I became of other Jewish mindfulness rituals that are built into the rhythm of our daily lives, not just once a week – we have so many opportunities every day to be mindful! For example, there is a blessing I try to remember to say when I get up in every morning, grateful for another day.

WOW:

I love how mindfulness is a daily practice for you Jewishly as well. I try cultivating this daily wisdom as well. It is such an important part of your award-winning book, which you present as part memoir, part cookbook part self-help. I'm so curious as to how the book's format evolved. I mean did you know you would be writing a cookbook/memoir/self-help - all in one?

Beth:

Having never written a book like this before, I did not know exactly how it would evolve, but I did know what I wanted to share: my story of discovering that this ancient ritual of making challah every Friday could be accessible to someone like me, and that I could incorporate it – making challah – into my life so much so that it changed my life. As a result, the story that I began to tell evolved into not only a memoir, but also a cookbook – how to make challah – as well as a self-help guide incorporating some of my physician background. Relatively early on, the idea to divide the book into chapters based on lines of the recipe helped to give the book its much needed structure.
"The act of making the bread – mixing and kneading, watching and waiting – can heal your heartache and your emptiness, your sense of being overwhelmed; it did for me."

WOW:

I love the idea of incorporating snippets of recipes to frame the structure. Tell us more about how you managed to promote/write/mother and be a practicing physician? I'm in awe. What advice would you give other writer mamas who are struggling to stick to a writing practice, complete their projects and believe in themselves?

Beth:

Making challah is a journey, right? You start with six ingredients and a bowl. Later that day, if you're fortunate, you are surrounded by friends and family at the dinner table, warm challah in your hands as you say the blessing, inhale that amazing aroma of freshly baked bread and then dive in. Writing, and subsequently publishing a book, is also a journey, I've learned. I had to call my friend who shared the recipe originally with me four times that first day that I made challah – and I'm still learning all kinds of tips and tricks to improve my challah (thank you readers and event attendees who've shared your stories with me!); similarly, I've reached out to so many people along the way to see the book to where it is now. I worked with a book coach; I've had the support of other authors (like you!) who share my imprint,

She Writes Press

; and so many others. Being a parent and being a physician is also a journey. Ultimately, I've come to realize that all of what I do is synergistic: I like to help others heal and feel better along their journey. Talking about

Braided

, making challah with others, or working with a patient in clinic, it all comes back to healing for me. I like being part of the journey.

WOW:

I love that we're all connected and part of that healing journey. If you could choose just a small excerpt from Braided, what excerpt would be your favorite and why?

Beth:

The last paragraph of the book is what I like to read at events because I think it perfectly sums up why I make challah weekly and what you can expect from this magical ritual. You don't need to be a baker. You can be alone, or with others. None of it matters. Just get out a bowl and get to it:
The act of making the bread – mixing and kneading, watching and waiting – can heal your heartache and your emptiness, your sense of being overwhelmed; it did for me. You could break bread once a week, every week. I did. You can make it alone or with other women, like [I] have done. The smell of fresh baking bread turned our house into a home. So go ahead, get down those ingredients, grab a bowl, and call me in the morning. I'd love to hear how you're doing.
WOW:

What a true sentiment of sisterhood. And I can attest to the power of community challah baking having participated in various mega challah and other community events. It's very special the work you're putting out in the world and best of luck on your writing journey!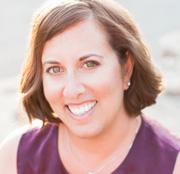 Interviewed by
Dorit Sasson
whose upcoming memoir
Sand and Steel: A Memoir of Longing and Coming Home
will be released later this year by Mascot Books.
Dorit is an instructor for
WOW! Women On Writing
. Her popular workshop
Polish Your Memoir in 5 Weeks
will be running again in the Spring. Check back for start dates.
Read More »