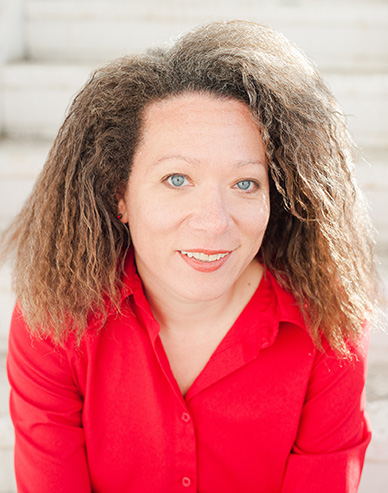 Tara's Bio:
Tara Campbell is a writer, teacher, Kimbilio Fellow, and fiction co-editor at Barrelhouse. She received her MFA from American University. Previous publication credits include SmokeLong Quarterly, Masters Review, Wigleaf, Jellyfish Review, Booth, Strange Horizons, and CRAFT Literary. She's the author of a novel, TreeVolution, and four collections: Circe's Bicycle, Midnight at the Organporium, Political AF: A Rage Collection, and Cabinet of Wrath: A Doll Collection. Connect with her at
www.taracampbell.com
or on Twitter: @TaraCampbellCom or IG: @thetreevolution.
If you haven't done so already, check out Tara's award-winning story "Another Damn Cottage" (originally published by Spelk) and then return here for a chat with the author.
WOW: Congratulations on placing third in the Spring 2021 Flash Fiction Contest! What excited you most about writing this story?
Tara: I began writing this story in a mini-workshop at a Barrelhouse writer's conference. The prompt was to write a commonly-known fairy tale in the voice of a well-known writer, as a way to consciously practice changing our voice in our writing—hence the nod to Little Red Riding Hood and Joyce Carol Oates in my piece. It was freeing to pretend to be someone else in such a concrete manner, rather than creating and channeling my own narrator as I went.
WOW: Isn't it funny how adding constraints to a prompt actually makes it feel more freeing? What did you learn about yourself or your writing while crafting this piece?
Tara: I think this story brought home to me how no-nonsense my preferred writing style is. My style is more direct than ornate, and my work tends to be more experiential than cerebral, meaning I tend to show my readers what's going on so they can digest it, rather than spending a lot of time in my characters' heads.
WOW: How has your experience as a co-editor at Barrelhouse changed or shaped you as a writer?
Tara: Seeing the kinds of stories that come through our submission queue has really brought home what I'd heard from other editors before: final selection really does come down to how much room the publication has per issue. There are so many more great stories than we have room to publish. I've learned the importance of crisp beginnings, as well as how helpful it is to familiarize oneself with the publication—sometimes we get really great stories that just don't fit the vibe of the magazine. It's cool to see when they wind up with a better fit somewhere else.
WOW: Thank you for sharing that glimpse of what goes on behind the scenes of a publication, which is so useful for writers to know. What are you reading right now, and why did you choose to read it?
Tara: Right now I'm combing through the table of contents of the Best American Science Fiction and Fantasy 2021, trying to read as many of the stories as I can find online. I'll be teaching a class based on the anthology when it comes out, and in order to have time to read the stories multiple times, I'm getting a head start. I've always loved spec fic anthologies for their breadth of voices and ideas, and this series is probably my favorite.
WOW: Sounds like fun reading and an awesome class! If you could give your younger self one piece of writing advice, what would it be and why?
Tara: Keep writing. There was about a 20-year gap when I didn't write at all because I thought I had to be "practical" and focus on my career. But as I'm finding out, writing is often something that happens on the side, and having other interests and occupations can make the writing richer. It's great to have time to focus on writing, but it doesn't have to be an either/or kind of situation.
WOW: Thank you so much for that great advice and your other thoughtful responses! Happy writing!
Interviewed by Anne Greenawalt, who keeps a blog of journal entries, memoir snippets, interviews, training logs, book reviews, and profiles of writers and competitive sportswomen. Tweets @dr_greenawalt.