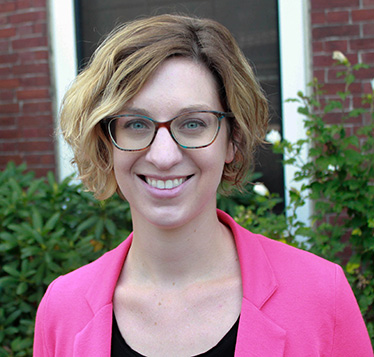 Chris's Bio:
Chris Lytwynec is a former software developer who works at the intersection of technology and society—whether building a database to investigate foreign money in congressional testimonies, reporting on tech regulation, or writing science fiction. She holds a BA in Psychology from University of Rochester and an MS in Journalism from Boston University. Recently relocated to Phoenix, AZ, Chris enjoys hiking, learning, and playing music. Visit her website at chrislytwynec.com.
If you haven't done so already, check out Chris's award-winning story "The Places that Aren't" and then return here for a chat with the author.
WOW: Congratulations on placing third in the Spring 2020 Flash Fiction Contest! What excited you most about writing this story?
Chris: I've been working on a novel, so this was a bit of a relief from the ups and downs of that process. It felt great to write something complete in a short time frame! This story was also a bit of an exercise in conveying backstory in a compelling way, which is something I've been grappling with in my longer work.
WOW: It's always so interesting to hear how writing flash stories informs longer works, or vice versa. What did you learn about yourself or your writing while crafting this piece?
Chris: Trauma is typically portrayed solely as the addition of negative experiences, but this piece looks at trauma as the denial of the neutral or positive experiences – the things that never came to be as a result of a negative experience. For me, writing this piece was partly a way to put to words this unpleasant feeling somewhere between regret and nostalgia.
WOW: How does working at the intersection of technology and society influence your writing?
Chris: I find elements of sci-fi sneaking into stories that I didn't even plan to be science fiction. This story, for example. It started from a couple of prompts relating to dreams and home, and I ended up with a draft of a science fiction story!
WOW: I love hearing how stories take shape in such unexpected ways! What are you reading right now, and why did you choose to read it?
Chris: I like to have a non-fiction book and a novel going at once. Right now, I'm working through IBM and the Holocaust by Edwin Black and Parable of the Talents by Octavia E. Butler. The former was recommended to me based on my interest in surveillance and cataloging technologies and my tendency to read WWII-era historical fiction. The latter I picked up because I wanted to read some more science fiction and I'd already read the first book in the series.
WOW: It'll be interesting to see if those ideas coalesce into one of your next pieces. If you could give your younger self one piece of writing advice, what would it be and why?
Chris: Just start. It sounds simple, but it's the hardest thing to do some days.
WOW: Yes! I agree! Thank you for sharing your story and for your other thoughtful responses! Congratulations again, and happy writing!

Interviewed by Anne Greenawalt, who keeps a blog of journal entries, memoir snippets, interviews, training logs, and profiles of writers and competitive sportswomen with the purpose giving them a forum to discuss their own athletic careers, bodies, and lives in their own words. For more on the power of storytelling, join the conversation on Facebook, Twitter, or Instagram.