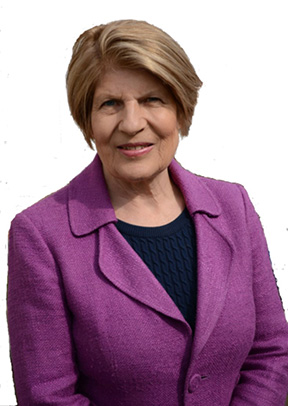 Sally's Bio:
Sally's new to fiction-writing, using the medium to explore the social issues that originally drove her into a career in politics.
A former Member of Parliament in the UK, and before that a journalist, she's had non-fiction published previously. But she finds writing fiction much more challenging and rewarding.
"Batman and Crunchy Nuts" is one of a series of pieces she's written on people's experiences during the Covid19 lockdown in the UK. She's just finished her first novel called Ocracoke set in London and on the Outer Banks of North Carolina. Sally's an avid reader of literature from around the world, and spends her spare time travelling, and with her family.
If you haven't done so already, check out Sally's award-winning story "Batman and Crunchy Nuts" and then return here for a chat with the author.
WOW: Congratulations on placing in the Spring 2020 Flash Fiction Contest! What excited you most about writing this story?
Sally: The spark for the story came from a Zoom community meeting where someone complained about homeless people camping in the local woods. When I got down to writing it, what was most exciting was the way different experiences of the coronavirus lockdown came together: parents juggling childcare, home-schooling and food shortages, children caught between warring adults, rough-sleepers with nowhere to go. It's been intriguing to hear people's different responses to the story. I saw it as a story about two people, but some see it as a story about three people, some don't see it as being about COVID-19 at all.
WOW: Isn't it such a rewarding experience to hear different responses to your story, to know that people are reading it, thinking about it, and taking away different perspectives that resonate with them? That's one of my favorite parts of storytelling. What did you learn about yourself or your writing while crafting this piece?
Sally: The main thing I learned was that, after a lot of false starts and disappointments, I can actually write fiction. So, thank you to Women on Writing for giving me that hope. It's been a huge boost to be a runner up in this competition. Flash fiction is really good for teaching you to pay attention to detail which is especially useful as I tend to write too quickly.
WOW: How has fiction writing helped you to explore social issues in ways other forms of writing have not?
Sally: My background is in politics and political writing. Fiction has made me be a lot less dogmatic and directional, and enabled me to look at social issues in the round. As a fiction writer, you create the characters and the context. What comes next can be unpredictable. Homelessness is one of the issues I care and campaign about most passionately. "Batman and Crunchy Nuts" doesn't reach any of the usual neat conclusions, but probably says more about homelessness than any number of political pieces.
WOW: I agree. Sharing an issue as a story is very effective. What are you reading right now, and why did you choose to read it?
Sally: Bernadine Evaristo's Girl, Woman, Other, which I wanted to read for its exploration of diversity and experimental style. It turned out to be one of the greatest novels I've ever read.
WOW: Good to know! That's been on my to-read list for a while. If you could give your younger self one piece of writing advice, what would it be and why?
Sally: Just do it. I put off fiction writing for far too long. The second piece of advice I'd give my younger self is to remember that writing is a craft that you have to learn and practice, luckily with the support of the writing community.
WOW: Thank you for sharing your story and for your other thoughtful responses! Congratulations again, and happy writing!
Interviewed by Anne Greenawalt, who keeps a blog of journal entries, memoir snippets, interviews, training logs, and profiles of writers and competitive sportswomen with the purpose giving them a forum to discuss their own athletic careers, bodies, and lives in their own words. For more on the power of storytelling, join the conversation on Facebook, Twitter, or Instagram.