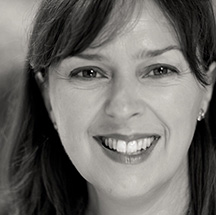 Adele's Bio:
Adele Evershed is a teacher. She was born in Wales and has lived in Hong Kong and Singapore before settling in Connecticut. She started her writing journey by producing scripts for a British ex-pat theatre group's annual Panto. She was encouraged to continue when she was a semi-finalist in the London Independent Story Prize competition. Previous publishing credits include Every Day Fiction, Ab Terra Flash Fiction Magazine, Grey Sparrow Journal, Prose Online, High Shelf, bee house Journal, Shot Glass Journal, Tofu Ink Arts Press, The Fib Review, Sad Girls Club, and Green Ink Poetry. Visit her website at
thelithag.com
.
If you haven't done so already, check out Adele's award-winning story "The Wisdom of Bird Song" and then return here for a chat with the author.
WOW: Congratulations on placing third in the Spring 2021 Flash Fiction Contest! What excited you most about writing this story?
Adele: I heard a news report on the BBC about how girls older than twelve had been banned from singing by the Director of Education in Kabul in Afghanistan. Girls had been posting about the ban on social media with the hashtag #IAmMySong. This is where I got the first line and the story grew from there. One of the things I like about writing flash fiction is finding a word that has many meanings so it can do a lot of heavy lifting in a story with a limited word count. In "Wisdom of Bird Song," it was "blade." I loved the juxtaposition of the softness of grass and violence. It seemed perfect for how a woman might assert herself and weaving this idea into the story was one of the exciting things for me in writing this story. I wrote this at the beginning of 2021 and after an outcry the government dropped the ban. However, in light of what is happening in Afghanistan, now my story seems sadly more pertinent to what might happen now the Taliban has taken the country.
WOW: That's one of the wonderful joys of art, I think, is that new or evolved meaning it can take on when in a different context or in light of new events. What did you learn about yourself or your writing while crafting this piece?
Adele: I keep a notebook where I jot things to use in possible stories; one of the words was mudlarks. I can't remember where I heard this but I liked the contrast of mud with a bird associated with daybreak. My first draft of this story was set in an imaginary place, and originally the birds were mudlarks and the stone was blood red. After I had decided the story took place in the Hindu Kush, I had to research the animals and fish you might find there. One of the hardest things for me is to take the advice to "kill your darlings." I really wanted to keep mudlarks but changed the birds to purple sunbirds and from then the story flowed. So, I suppose I learned not to get too invested in a word or image and I know I will use mudlarks when it's right for the story.
WOW: I've spoken with several writers who say they never "kill" their darlings; they put them in a notebook and revisit them later. It'll be interesting to see where those mudlarks turn up! How did you get involved with writing scripts for an ex-pat theatre group? And how did you transition from that to other types of writing?
Adele: I am originally from Wales but have been lucky to live in Hong Kong and Singapore because of my husband's job. The last move we made was to a small town in Connecticut, commuting distance to New York. Darien has a thriving British ex-pat group that had been putting on an annual amateur Pantomime for about twenty years. Panto is a particularly British form of entertainment, usually based on a fairytale, with songs, slapstick gags and jokes. The group would buy the scripts from Britain but would have to supplement them with local references. My daughter loved drama and wanted to join and this is how I became involved. At first, because I am a teacher, I was helping with the children in the cast but then the woman who was playing the fairy couldn't continue and I was asked to stand in. I had never acted and before the first performance I was physically sick but I'd had so much fun in rehearsals and it was such a great way to meet people that I signed up to be involved the following year. At first, I just added some quips to the script but after four years I had a go at writing the entire script and have just continued from there. Our last production was Cinderella in February 2019, a month before the world hanged completely. We are hoping we will be able to put a show on next year and I've started jotting down jokes just in case.
I started writing poetry when my oldest daughter went to college. I have four children but only one daughter. My boys and their father love soccer and so, in our house, weekends are filled with watching or playing. When my daughter was at home we would go into New York to museums or Broadway but, left on my own, I had hours to fill, so I picked up a pen and wrote a very bad poem about Wales. Since then, I have done various workshops online, discovered flash fiction and started submitting to journals and anthologies. I'm lucky that my job as a preschool teacher gives me time to write. Recently I did a number of summer flash fiction writing workshops through a local library and this has led me to join a writer's group. I could never have imagined when I was writing corny rhyming couplets that poems and stories, I had written would end up in publications available worldwide.
WOW: Thank you for sharing your writing origin story with us! It's so wonderful to hear how the role of writing has changed for you over time. What are you reading right now and why did you choose to read it?
Adele: I have just come back from a vacation at Hilton Head SC and took two books with me. Who Is Maud Dixon by Alexandra Andrews: I was drawn to it because it is about a low-level assistant in a publishing house. My daughter, Megan, once had a similar role when she first left college. Florence Darrow, the protagonist, dreams of being a famous author and hopes working in a publishing house will be the first step to getting her work published. Alexandra Andrews has compared it to The Talented Mr. Ripley by Patricia Highsmith and it definitely has overtones, especially when Florence finds herself traveling to Morocco and circumstances let her reinvent herself. I found it very entertaining and it is no surprise it has been picked up by Hollywood.
The second book my daughter recommended: The Promise by Damon Galgut is set in South Africa. It follows the Swart family, white family descendants of Voortrekker settlers, trying to hold onto their farm through the tumultuous changes the country goes through from the mid-eighties to the present day. It isn't a typical beach read but it's full of dark humor with a narrator that weaves in and out of different scenes, switching points of view and sometimes addressing the reader directly. It is a clever book that has been long-listed for The Booker Prize.
WOW: If you could give your younger self one piece of writing advice, what would it be and why?
Adele: When I was very young, I wanted to be a writer or work in my town's library. It has taken me a long time to get around to writing and I'll never work in a library now, but as I've aged, I have become more fearless. I am willing to submit work and not take rejection so personally. My younger self would definitely have been too timid and lacking in self-belief to have sent out that first story, so if I told her anything, it would be to persevere, take a risk and to have faith in her own judgment. Sometimes it really is them not you.
WOW: Lovely advice! Anything else you'd like to add?
Adele: To any woman wondering if she should submit a story, just do it. I almost didn't send in The "Wisdom of Bird Song." I had been long-listed once before in a WOW contest and was bitterly disappointed not to get any further and not get published. But I reworked that story, submitted it to another contest and was selected as a semi-finalist. So, submit and use any rejections as an impetus to rework and resubmit. One last thing, I think having someone who encourages you is also important. Writing is so subjective and you need to believe in yourself but also find someone whose opinion you trust and who is willing to give you constructive criticism. That way you can balance any bland rejection with some positive feedback.
WOW: Thank you so much for your great advice and thoughtful responses! Happy writing!
Interviewed by Anne Greenawalt, who keeps a blog of journal entries, memoir snippets, interviews, training logs, book reviews, and profiles of writers and competitive sportswomen. Tweets @dr_greenawalt.