Congratulations to Cassandra Crossing and
Why Are Your Here?
. and all the winners of our
2019 Quarter 4 Creative Non-Fiction Essay Contest!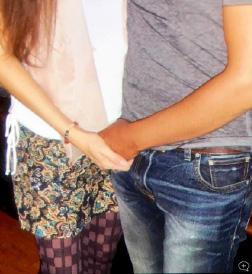 Cassandra's Bio:
Cassandra Crossing immigrated from Hungary and now resides in the Chicagoland area. Poetry and writing have been her life-long dream. She writes from personal experience about love, despair, loss, and hope. Her work includes short stories, creative non-fiction essays, flash fiction, plays, and poetry. She's also working on a few novels and novellas. Two of her creative nonfiction essays including "Why Are You Here?" as well as "Sorrow," and her flash fiction "Allure" were finalists at contests by
WOW! Women on Writing
. Cassandra's creative nonfiction essay, "Things That Matter" and her play, "The Chair" had been selected by Oakton Community College as finalists to represent them in the annual Skyway Competitions in recent years.
You can find some of Cassandra's work on her website:
ccrossing888.wixsite.com/cassandra
and can support her on Patreon:
www.patreon.com/CassandraCrossing.
If you haven't done so already, check out Cassandra's expertly written story
Why Are You Here?
and then return here for a chat with the author.
WOW: Congratulations Cassandra! Thank you for writing this expertly written and very moving essay and for sharing with our readers! What is the take-away you'd like readers to gain from Why Are You Here?
Cassandra:
The reason I wrote this essay was that this experience touched me deeply and made me refocus on the fact that I am not alone. No matter what situation we struggle with, there are always others who share similar heartaches and pains. So I wanted to put this story out there to help mothers who had lost their children through a custody battle by letting them know they are not alone. I, too, feel their anguish.
Also, the second reason was to show that instead of fading away in depression, we can make at least a small difference in the children's lives who are the victims of their parents' separation and divorce. Instead of becoming envious of the mothers who weren't forced to experience the torture of this magnitude, let us love and give our time and attention.
Lastly, in the end, we must forgive those women who stepped in and pushed us out to fill our place in our children's life.
WOW: What a beautiful explanation and reasoning - thank you for being so candid.
Where do you write? What does your space look like?
Cassandra:
I write anywhere and everywhere it seems. For example: at the airport, on vacation, on the plane flying, at the doctor's office, in my car, waiting for my son at school, at the library, at the college cafeteria, in bed, in the kitchen, sitting outside on my mother's stairs, anywhere I take my laptop, which is usually everywhere.
My favorite places in the summer and spring are my 8th-floor balcony with a view of the city's skyline, on Evening Island at the Chicago Botanical Gardens, and by the pool at our home. What makes these places the best place is the beautiful, colorful, fragrant flowers surrounding me.
My favorite place in cold weather or on late nights is my living room. Where I'm surrounded by family pictures on the walls, memories, our three sweet cats, flowers, plants, and tranquil music.
From time to time, I write at my desk on the "BigMac" in my small office area. Usually, this happens when I'm working off of some critiques I'd received from WOW or one of the writing groups I belong to, and I'm using my laptop to display the suggestions.
When I'm at home, no matter where I sit, the common denominator is that my silk-furred calico cat will snuggle up purring in my lap, by my side, or at my shoulder.
WOW: Other than your calico cat of course - who is your support - what have you found to be most supportive in your writing life as well as in life in general?
Cassandra:
My faith in God has been my highest support throughout my life. Journaling about the traumas, losses, heartaches I experience helps me understand myself, the purpose of these horrible events in my life, and how to use them for good. I came to realize that if I write and share, it gives these painful experiences a voice which transmutes their pain. If by my writings, I can help others to feel less hurt, less lost, less unworthy, and less alone, my struggles will have meaning. Then I don't regret having to go through them. When I read Rick Warren's Purpose Driven Life, I realized how my purpose lies in writing about these events that shaped me into the person I am today, one who has empathy and strength.
My son has been the most supportive in my writing life. He encourages me to keep going and tells me how impressed he is by my taking one little thing and making it into a rounded out story with meaning and value. He's also the reason I kept going when I lost my daughter.
Members of the small writing group I started two years ago, the poetry group I joined a year and a half ago, the personal growth group I'm part of for nearly three years, and some of the members of a larger writing/critiquing group I attend for almost seven years have been most supportive of my writing and help me to grow as a person and a writer.
WOW: So happy to hear you have so much support - it makes all the difference on the hard days. Now I need to ask: Is Why Are You Here? part of something larger you are working on? It reads like a small chapter of a larger work - if it is, when can we expect to read it? If it isn't - why not?
Cassandra:
Over the years, I wanted to write a memoir about how I lost my daughter, about my abuse-filled childhood, about the struggles in my adult life, but it seemed too daunting of a task. Also, too painful. Instead of waiting to have the time and when I feel completely healed, I decided to write short essays. Focusing on one part, one kernel of the past at a time helps me to find the emotional strength to dig deep and explore the truth and hurt I'm writing about.
I've been working on putting these creative nonfiction essays together, along with my fiction and poetry, into collections, and I plan to have them published next year.
WOW: 2020 Sounds like it's going to be a very exciting year for you, and your readers as well!
One last questions before we part ways for today: Do you often enter contests or is this a first? What would you like to tell other authors concerning contests and submitting their work?
Cassandra:
Yes,
I've been submitting my work to contests, literary magazines, and journals starting six years ago. At first, only sparingly, but in the last three years, I've increased my submissions as I gained more confidence in my writing after devouring any knowledge available about the craft.
Last year, I created a spreadsheet to keep track of my submissions since many organizations accept simultaneous submissions, but they want original, unpublished work. Also, I read Chelsey Clammer's piece about submissions and rejections, and I wondered about my acceptance/rejection ratio.
It's a numbers game, I've been told. The more you submit, the more chances you have to be accepted. A lot of the time, the deciding factor is based on the preference of the judge or editor.
I usually purchase the critique from WOW. It helps me see what I need to work on and what works already.
WOW: Oh how exciting to hear and thank you for sharing your thoughts today. We will be looking forward to hearing more from you in 2020 and beyond!
Interviewed by Crystal Otto who just keeps on keeping on!
Check out the latest Contests: